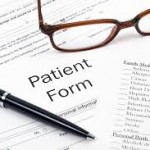 At Holistic Healthcare a comprehensive consultation is made to ensure we understand the nature of your health issue. A consultation may consist of the following:
Information Pack
An information pack is emailed to you prior to your visit to ensure you have the requirements for your appointment and have followed the necessary protocol prior to your visit. In your initial Consultation your health issues are discussed and your filled questionnaires (if any) are reviewed. Time is then allocated for any tests to be done. This consultation is our 'fact finding' mission and once this information is gathered we will review and research the findings to tailor a personalised protocol and recommendations to bring you back to health.
Your second visit will discuss your protocol and wellness plan to make sure you have a clear path to success for your health. Subsequent visits are then planned to gauge outcomes and make any necessary changes as you progress.
To offer the best results for long term health, I believe that it is a process and your well-being is fundamental to this process. By offering a thorough initial consultation, a follow up to review results and present your protocol, followed by regular short visits, your wellness journey is highly supported.