Shake It Practitioner Weight Management Program

The Shake It Practitioner Weight Management Program, combined with the qualified support and advice from your healthcare Practitioner, is one of the most effective weight loss programs available.
What is Shake It?
The Shake It Practitioner Weight Management Program (Shake It) is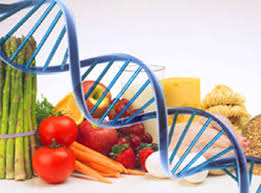 an easy to follow, scientifically advanced, weight loss program that has been proven to be both safe and effective. The Shake It Program incorporates a healthy and satisfying diet combined with moderate exercise to support rapid and lasting weight loss. Patients who have participated in this program have safely lost up to 2 kg per week and improved their energy levels, whilst preserving their muscle mass.
Proven and Sustained Weight Loss
Practitioner advice to overcome obstacles to weight loss.
Tailored to your individual requirements.
Based on the latest science and evidence.
Simple to Follow and Convenient
Lots of healthy food to develop good eating habits.
Website, meal plans and an enticing recipe book.
6 week patient journal
How Does Shake It Work?
The Shake It Program restricts sugars and high glycaemic index (GI) carbohydrates and provides adequate protein and healthy fats. Evidence supports that these dietary changes may improve fat burning, weight loss and help maintain a lean body composition.
A low carbohydrate, low GI diet can help maintain healthy blood sugar levels, which can improve fat burning and reduce fat storage, while adequate protein can help to preserve muscle mass.
The Shake It Program encourages an improvement in body composition and supports toxin elimination from the body. Toxins can be stored in fat cells throughout the body, which can be liberated during weight loss, slowing down your metabolism and reducing your energy levels. By supporting detoxification regularly during the Shake It Program, weight loss will be more consistent and you will feel great.
THE FIVE KEY PRINCIPLES OF THE SHAKE IT PRACTITIONER WEIGHT MANAGEMENT PROGRAM:
Consume two healthy, low carbohydrate meals per day consisting of:

A palm-sized portion of protein (the actual size and thickness of your own palm)
3 handfuls of recommended vegetables per meal
1 handful or 1 piece of recommended fruit per day
Include moderate amounts of healthy oils as part of your daily diet.

Substitute one meal per day with a Shake It Program shake, bar or soup:

Note: After four consecutive weeks of the Shake It Program, Thermophase Detox Essentials is incorporated into the Program for two weeks. This will assist with gut health, liver and cellular detoxification processes.

Consume two low carbohydrate snacks per day with each providing protein and healthy fat. This could be either:

1/2 Keto Bar
½ serve of Shake It protein drink
A portion of protein the size of three of your fingers (e.g. 1 to 2 eggs, 15 to 20 almonds, 2 slices of smoked salmon).


Regular exercise, aiming for 30 minutes, four times per week.  High Intensity Interval Training is the BEst.

Attend regular Practitioner consultations for ongoing support and motivation.
Visit the Shake It Website for recipes, tips, ideas.
Is 'NOW' a good time to start your weight loss journey?  I look forward to supporting you to your goals and beyond!
Phone (03) 4435991      or Email for queries